A new season is undoubtedly a great reason to refresh a café and change the way it looks. Regular customers can quickly become bored of a café that looks precisely the same from one day to the next, and there are a number of things that can be done at a reasonably low cost to keep things up to date and interesting. This article will run through a few of the activities that café owners can do to inject a little bit of exciting new life into their premises and get ready for the burst of new energy that comes with spring.
Get Your Paintbrushes Out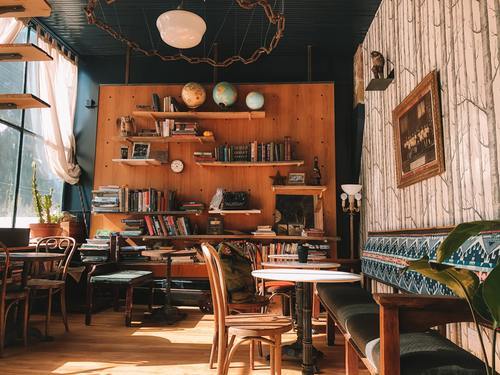 A fresh lick of paint can really help to give a space a new lease of life. Don't be intimidated, as getting the paintbrushes out doesn't have to mean redecorating the entire room. Just one or two walls can be enough to make a significant difference. Before you start slapping paint onto the walls with raw abandon, take a bit of time to look at your options and find some expert advice on the best spring paint colours to make sure that you make the right decision.
Put Some Posters on the Wall
If repainting an entire part of your café feels like a step too far, then putting some new bright and colourful Posters on the wall might be exactly what you're looking for. There are all sorts of colours and designs available which will work perfectly in almost any space. If you're worried that posters may not be classy enough for the establishment that you're running, then consider putting the ones that you have chosen into a frame to make them look extra special. Don't forget that once you have bought the frames, you can swap the poster you are using in and out, meaning that you will get even more value out of the purchase that you have made.
Use Soft Furnishings
If even getting a hammer and nails out is more than you want to do this year, then there are still a few things that you can do to prepare for the new season. Cushions and other soft furnishings are a great way to change the way that your café looks with minimal effort. Suppose you already have cushions on sofas and other seats. In that case, some spring cushion covers can be a great way of making an impact while keeping the amount that you have to spend to a minimum. Just take a look online for some spring decor ideas, the odds are that you'll be amazed by just how many options you have available to you.